VFX SUPERVISOR
RENTAL
DIRECTOR of PHOTOGRAPHY
DIRECTOR
VFX SUPERVISOR: If we have to had the hard choice to only do one thing in the production pipeline than it would Visual Effects. That's where we won awards with and solved some challenging problems by using our roots as a software engineer.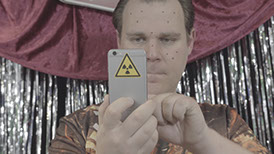 But VFX are only as good as the preparation and data collection onset. Having composited and created many 3D assets and matte paintings we know what to look for. We know the problematic areas! And when we can spend 4 hours extra onset and save you 10 days of VFX work we will definitely discuss this with the director and producer. Because nowadays VFX cost are a considerable (and ever growing) piece of the production budget. Tracking markers need to be placed strategically in a shot and distances between them should be properly recorded. There's a science to supervising VFX shots and we can help.
We were one of the first to use 360 degree cameras to obtain HDRi maps. Saving time onset with large dSLRs that cannot always get to that specific location where your 3D asset will be at; therefore not being as accurate as our solution which certainly gets the reflections and indirect light spill right for smaller 3D elements in your shot.
RENTAL: We invest in tools for the whole production process. Which mainly is aimed for web content and indie films. We have BlackMagic Cameras (4K and 1080p), Sony Cameras, Canon dSLRs.
We have lights, (portable) and large vinyl green screen. Lights, gels, high end computers.
Lenses (Sony E-Mount and Canon EOS Mount), even several keyboards and synths for your score.

So when you are shooting in the Netherlands gives a call and way may have it ourselves or colleagues with whom we are closely working together may have something.

Prices are always fair so give us a call!


DIRECTOR OF PHOTOGRAPHY: We have shot 1000s of hours of digital material since we started back in 2008 -- mainly footage that needed to with stand harsh post processing conditions.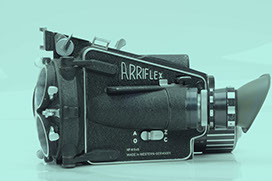 We have shot from anything from: Sony HandyCams, pioneering with dSLR filmmaking to Arri Alexa's. We understand the optical sciences and we know each camera's string and weak suits (there's no such thing as the perfect camera), so we know how to your choice of camera to it's best of it's abilities. We are just as comfortable working with a GoPro as we are with a RED.
DIRECTOR: The first seed for my passion for film and tv was planted when I started to act at the age of 6. Following drama classes, performing in several musicals, creating my own Mentalism and Stage Hypnosis shows and through that started to coach and direct fellow performers for TV appearances.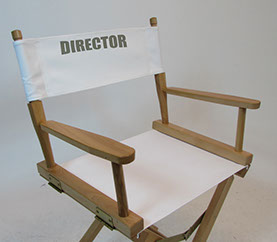 Directing requires a couple of skills, that is a good vision -- mere words on a page need to form vivid images that can be produced with the budget that you have. Secondly patience and people skills. I have never directed a feature film but mainly worked as an AD for TV productions (The Next Uri Geller and Ik Weet Wat je Deed) my own shorts and a lot of the MenCaveTV web show episodes.